To respond rapidly to the changing and diversified needs of the times, we are committed to taking on the continuous challenge of developing technologies and projects.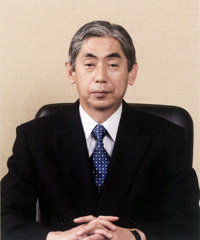 The company started operation with simple glass cutting in 1937, since then, we have devoted ourselves to various glass processing fields such as glass curving, chemical tempering, sputtering and evaporation, precision polishing and extra-large sized precision polishing in response to the changing needs of the times. We have committed ourselves to accumulating and developing the technologies. Nowadays, our main line of business is precision polishing of extra large sized photomask substrate for LCD and automotive mirror.
We take pride in winning the trust of the customers in these extra precision polishing technologies. Our corporate philosophy is "growing as a reliable company committed to customer satisfaction", therefore we make our best effort to meet the everchanging and diversified needs of customers and direct further continuous efforts to the development of new technologies to ensure greater customer satisfaction.
We, TTG, pay full attention to environmental aspect and fulfill company's social responsibility by winning trust of the society and contributing to the society.
We look forward to your continuous support and doing business with you for the years to come.
Nobuyuki Shinada, President